Our Story

A FAMILY RUN, LOCAL MALIBU WINE COMPANY WITH A LOVE OF BRINGING PEOPLE TOGETHER,
CELEBRATING LIFE'S MOMENTS AND REMEMBERING IT'S ALWAYS SUMMER SOMEWHERE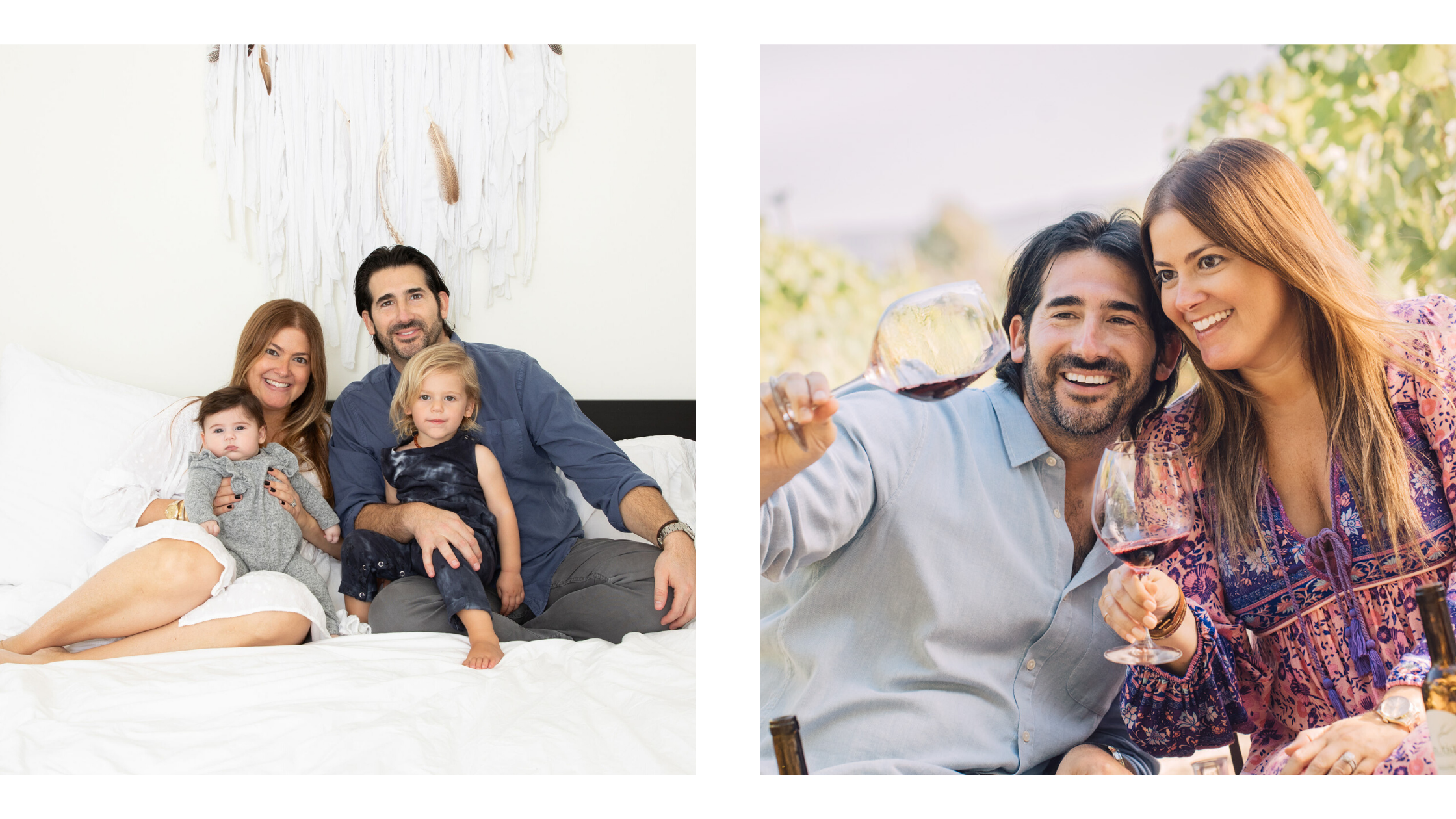 SUMMER SOMEWHERE FAMILY
Billy has worked in the wine industry for over 15 years, and Stacey has been enjoying wine since potentially before her 21st birthday.
Stacey had her heart set on Billy making a rosé when they got married, so they agreed to take a portion of their wedding gifts and blend their passions - his custom wine program, Blendtique, and her bespoke resortwear showroom, Summer Somewhere.
Billy set his sights toward making a true Santa Barbara County rosé in the Provence-style, and Stacey hoped to capture the essence of summer in a simple, yet elegant package design.
What started as a passion project turned into a delicious rosé and red wines program appropriate for any occasion. Together they believe in making great wine the best way possible, with love, nurture and patience.
SUMMER SOMEWHERE WINES
Just two hours north of Los Angeles and about four hours south of the San Francisco Bay Area, sits the Santa Ynez Valley – the heart of Santa Barbara County wine country, on California's Central Coast.
Santa Ynez Valley is home to six distinct towns each with their own culture, vibe and menu of experiences, while the greater Santa Barbara County wine region houses six American Viticultural Areas (AVAs).
Blanketed with fertile vineyards and farms all fruitful, in part, due to the region's temperate weather, Santa Barbara County wine country offers year 'round getaway activities to suit all budgets and palates.
In northern Santa Barbara County, you will find the Santa Maria Valley AVA – the second oldest appellation in the U.S., behind Napa. To the south, the Santa Ynez Valley AVA, which contains a subset of four additional AVAs, each with their own unique grape farming personality and profile.